---









---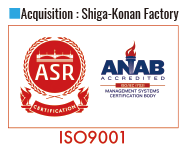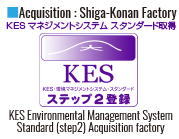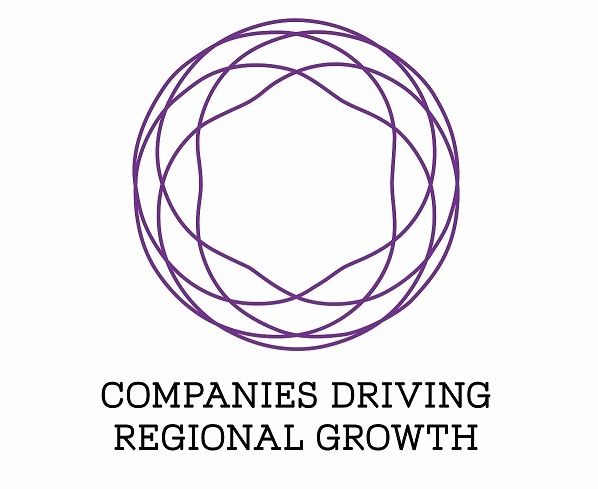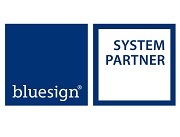 Desizing,scouring and bleaching agents

SENKA has moved into the field of textile processing agents. In addition to being the world's leading producer of fixing agents,we also manufacture scouring and bleaching agents,dyeing agents,printing agents,detergents and finishing agents.

Desizing,scouring and bleaching agents
Product
Characterisitics
SENKANOL series
SENKANOL GL-100
SENKANOL LW-21

Low-silicate type H2O2 stabilizer
MULTINOL C series
MULTINOL C-24
MULTINOL C-510

Scouring agent for cellulose fibers,excellent effect in the removal of knitting oil and wax

UNILASE C-100P

Catalase agent,particularly effective in process rationalizing agent.
Dispersing,penetrating and leveling agent
Product
Characterisitics

ANTIFROST SR

Antifrosting agent for rayon continuous dyeing
ACLAN series
ACLAN KRS-2
ACLAN KTN

Levelling agent,migrator for cationic dye
ESQUAL T series
ESQUAL T-150
ESQUAL NS-31

Low forming levelling agent for polyester/disperse dyeing
SUCCINOL series
SUCCINOL
SUCCINOL CSK

Penetrating agent for a wide variety of textile processing
SEMOL WS100
Dispersing agent for dispers dyes
PENETGENE series
PENETGENE E-51
PENETGENE E-57

Penetrating,de-aerating agent
MULTIFINE series
MULTIFINE 25
MULTIFINE 40

Phosphonate type sequestering and dipersing agent,god reproduciblity
MIGREGAL series
MIGREGAL N-48B
MIGREGAL 2NE
MIGREGAL N-65
MIGREGAL WA-10E
MIGREGAL WB



Leveling agent for nylon and wool dyeing
RESISTER LN
Anti-reduction agent applied by exhaust methods


Textile printing agents
Product
Characterisitics
EMULSYN T-57
Color yield improver for polyester/high temperature steaming
SERENASOL PDN
Dye dissolving agent for various dyes
SENKAEMULSYN 300CONC
Multi-purpose printing agent,improves color yield,levelness and printing workability.
SENKATHINLINE PN
Sharpness improving agent,prevents bleeding of thin line part and edge of pattern.
SENKASALT series
SENKASALT AN-31
SENKASALT KS CONC
SENKASALT SL-12
SENKASALT WP


Penetrating and leveling agent,improves levelness of prints.
SENKAPRIMOGENE ESA
Thickening containing special emulsion.
PRIMOGUM ACN
Natural or synthetic thikening.
Soaping agents
Product
Characterisitics
SUPERREDUC 16
One-packed reduction cleaning agent for disperse dyes.
SENKACLEAN series
SENKACLEAN BC LIQUID N
SENKACLEAN H-15E
SENKACLEAN PG-50


Detergent for dyeing machines.
SENKANOL series
SENKANOL CW
SENKANOL ES-1
SENKANOL GNW
SENKANOL J-31
SENKANOL TC CONC



Soaping agent for reactive,acid or disperse dyes.
SENKANOL A 330N
Soaping agent for various dyes,especialy effective for cationic dye.
Fixing agents
Product
Characterisitics
WOOLFASTER 260
Syntan type fixing agent for acid dye on wool.
CATIONFIX 3A
Fixing agent for cationic dye.
SILKFIX 3A
Fixing agent for acid,reactive or direct dyes on silk.
SUPRAFIX DFC
Fixing agent for direct or reacitve dye on cotton.
SENKAFIX series
SENKAFIX401CONC
SENKAFIX 157
SENKAFIX E-300
SENKAFIX 101


Fixing agent for direct or reacitve dye on cotton.
SENKAFIX JOY series
SENKAFIX JOY-25
SENKAFIX JOY-30

Fixing agent for reacitve dye on cotton.Improves chlorined water fastness of dyeing.
CHERCUT CF-2
Chlorined water fastness improver for reactive dye on cotton.
NYLONFIX series
NYLONFIX 501
NYLONFIX TH
NYLONFIX SZ-2

Syntan type fixing agent for acid dye on synthetic polyamide.


Sophisticated finishing agents
Product
Characterisitics
SUNBARRIER T-50
Light fastness improver for disperse dye on polyester.
SENKASHINEGUARD W-51
Light fastness improver for various dye on cotton,wool or silk.
SHINEGUARD J series
SHINEGUARD J-30N
Light fastness improver for indigo denim. Remarkably effective in preventing yellowing of NOx gas.
AFP-25
Pre-treatment agent for pigment inkjet.
SENSIL series
SENSIL555
SENSIL AFU-08

Durable anti-bacterial and deodorizing agent for cotton.
SENKAMELSEN series
SENKAMELSEN A-22
SENKAMELSEN N-19

Deodorizing processing agent that can remove bad odors.
HITENDER C series
HITENDER C-150
HITENDER F-100

Silicone type softener for cotton.
Others
Product
Characterisitics
ANTICREASNER series
ANTICREASNER 201S
ANTICREASNER F-07
Dyebath-lubricant,prevents creases during wet treatment.

F CUTTER 800

Masking agent for cationic fixing agent on celluose dyeings.

GASNON MYSN

Preventing shade-change due to gaseous NOx.

SCALSET AC

Wool protecting agent at high temperature, formaldehyde-free.
SENKAANTIFOAM series
SENKAANTIFOAM 4G CONC
SENKAANTIFOAM KH

Durable antifomer containing slicone.
SENKABUFFER series
SENKABUFFER A
SENKABUFFER 600

PH-buffer agent at bio(enzyme)-treatment and batch dyeing,good reproducibility.
MIGNON series
MIGNON NS
MIGNON F-575

Migration inhibitor for continuous dyeing,improves surface levelness of dyeings.
UNIONAL series
UNIONAL SN
UNIONAL RNC

Resistant for nylon blends,for direct dyes and reactive dyes.